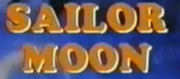 This articles refers to translations and merchandise of the Italian dub of Sailor Moon. The anime was broadcasted there and volumes of the manga were translated, and a number of relevant magazines were released as well. In 2010, Backstage Licensing and Toei made a deal to give Backstage Licensing the licence to everything related to Sailor Moon. The anime was first aired by Mediaset in 1995 with episodes airing every day of the week except for Sunday. The episodes of the first 2 seasons began on the children's programming block Bim Bum Bam on Canale 5 and the rest of the seasons were shown on Rete 4 on the television program Game Boat. Successive replicas were aired on Italia 1. The first 2 movies were listed as special episodes of Sailor Moon S, while the final movie was a Sailor Moon SuperS special. Once the third movie aired, the specials were broadcasted.
Translations (Part 1)
Opening songs
Characters names
NOTE: Dubbed characters are translated in the section "Voice actors" below.
Transformations, Attacks, Terms, and Items
Transformations
Attacks
Terms and Items
Translations and Voices (Part 2)
The list of Italian voice actors for Sailor Moon.[1] Between parethesis the Italian translation of the character's name.
English Name
Italian Name
Italian Voice Actor
Usagi Tsukino/Sailor Moon/Princess Serenity
Bunny / Principessa Serenity

Elisabetta Spinelli
Federica De Bortoli (Shin Vision dub)
Lucrezia Marricchi (Crystal)

Ami Mizuno / Sailor Mercury
Ami- Pronounced

"Emi" like it was English

Debora Magnaghi
Domitilla D'Amico (Shin Vision dub)
Emanuela Ionica (Crystal)

Rei Hino / Sailor Mars
Rea

Alessandra Karpoff (1st Season)
Giusy Di Martino
Georgia Lepore (Shin Vision dub)
Gaia Bolognesi (Crystal)

Makoto Kino / Sailor Jupiter
Morea

Pronouced "Youpiter" following the correct Latin pronunciation

Donatella Fanfani
Alessandra Karpoff (5th Season)
Stella Musy (Shin Vision dub)
Veronica Puccio (Crystal)

Minako Aino / Sailor Venus
Marta

Pronounced "Veh-noos" following the correct Latin pronounce

Roberta Gallina Laurenti
Ilaria Latini (Shin Vision dub)
Joy Saltarelli (Crystal)

Mamoru Chiba / Tuxedo Mask/Prince Endymion/King Endymion/Moonlight Knight
Marizo / Milord / Principe Endimion / Re Endimion / Cavaliere della Luna

Marco Balzarotti
Massimiliano Manfredi (Shin Vision dub)
Manuel Meli (Crystal)

Haruka Tenou / Sailor Uranus
Heles / Sailor Urano - only in a few episodes

Maddalena Vadacca
Loredana Nicosia (5th Season last episode)
Tatiana Dessi (Crystal)

Michiru Kaiou / Sailor Neptune
Milena / Sailor Nettuno

Alessandra Karpoff (3rd Season)
Patrizia Scianca (5th Season)
Giulia Franceschetti (Crystal)

Setsuna Meiou / Sailor Pluto
Sidia

Daniela Fava
Eva Padoan (Crystal)

Hotaru Tomoe / Sailor Saturn/Mistress 9
Ottavia Tomoe / Despota 9

Giulia Franzoso
Eleonora De Angelis (Mistress 9) (Crystal)

Chibiusa Tsukino / Sailor Chibi Moon
Chibiusa- wrongly pronounced "Kibyusa" instead of "Chibiusa"

Sailor Chibiusa- pronounced "Sailor Kibiusa"

Debora Morese
Letizia Ciampa (Shin Vision dub)
Monica Volpe (Crystal)

Luna

Graziella Porta
Laura Lenghi (Shin Vision dub)
Ughetta D'Onorascenzo (Crystal)

Artemis

Pietro Ubaldi
Simone D'Andrea (Shin Vision dub)
Leonardo Graziano (Crystal)

Diana

Monica Mantegazza
Valentina Pallavicino (Crystal)

Seiya Kou
Seiya
Nicola Bartolini Carrassi
Taiki Kou
Taiki
Diego Sabre
Yaten Kou
Yaten
Simone D'Andrea
Sailor Star Fighter
Sailor Star Regina del Coraggio - Sailor Star Queen of Courage
Francesca Cassola
Sailor Star Maker
Sailor Star Polvere di Stelle - Sailor Star Dust of Stars
Francesca Bielli
Sailor Star Healer
Sailor Star Cuore del Futuro - Sailor Star Heart of Future
Jenny De Cesarei
Chibi Chibi
Chibi Chibi - wrongly pronounced "Kibi Kibi" instead of "CìbiCìbi"; the same is for "Sailor ChibiChibi"
Federica Valenti
Princess Kakyuu
La Principessa
Lara Parmiani
Jadeite
Jack

Gianfranco Gamba
Alessandro Campaiola (Crystal)

Nephrite
Nevius

Gianluca Iacono
Claudio Moneta (ep 33)
Daniele Raffaeli (Crystal)

Zoisite
Zakar

Cinzia Mantegazza
Marcella Silvestri
Federico Viola (Crystal)

Kunzite
Lord Kaspar

Federico Danti
Lorenzo De Angelis (Crystal)

Queen Beryl
Regina Perillia/Periglia

Veronica Pivetti
Laura Lenghi (Crystal)

Queen Metaria
Regina Metallia

Patrizia Scianca
Anna Cesareni (Crystal)

Ail
Ale/François
Pino Pirovano
An
Anna/Michelle
Loredana Nicosia
Hell Tree
Ablero del Male
Maurizio Scattorin
Koan
Chermesite
Patrizia Scianca
Berthier
Berchierite
Marcella Silvestri
Calaveras
Calaverite
Benedetta Laurà
Petz
Pezzite
Gledis Pace
Rubeus
Ruben
Diego Sabre
Esmeraude
Esmeralda
Maddalena Vadacca
Saphir
Zaffiro
Claudio Moneta
Prince Demande
Principe Diamond
Federico Danti
Black Lady
Lady Nera
Marcella Silvestri
Wiseman
Vecchio Saggio or il Saggio
Alfredo Danti
Kaorinite
Katia

Patrizia Scianca
Laura Romano (Crystal)

Eudial
Eugune

Lara Parmiani
Monica Vulcano (Crystal)

Mimete
Mamma

Emanuela Pacotto
Valeria Vidali (Crystal)

Tellu
Telulu

Loredana Nicosia
Roisin Nicosia (Crystal)

Viluy
Viruit

Marcella Silvestri
Valentina Favazza (Crystal)

Cyprine and Ptilol
Cyprine e Petirol

Nadia Biondini
Chiara Oliviero (Cyprine) (Crystal)
Sabine Cerullo (Ptilol) (Crystal)

Souichi Tomoe
Dottor Tomoe

Federico Danti
Stefano Brusa (Crystal)

Tiger's Eye
Occhio di Tigre
Diego Sabre
Hawk's Eye
Occhio di Falco
Patrizio Prata
Fish Eye
Occhio di Pesce
Emanuela Pacotto
CereCere
CereCere - pronounced "SeleSele"
Daniela Fava
PallaPalla
ParaPara
Federica Valenti
JunJun
JunJun - pronounced "YounYoun" following the correct Latin pronounce
Nadia Biondini
VesVes
BesuBesu
Marcella Silvestri
Zirconia
Grazia Migneco
Queen Nehellenia
Regina Nehellenia
Dania Cericola
Sailor Iron Mouse
Sailor Cuore di Ferro
Cinzia Massironi
Sailor Aluminum Siren
Sailor Fantasia- pronounced "Sailor Fantàsia"
Loredana Nicosia
Sailor Lead Crow
(Sailor Vulcania)
Monica Bonetto
Sailor Tin Nyanko
Sailor Metallia
Lorella De Luca
Sailor Galaxia
simply Galaxia sometimes Regina Galaxia
Caterina Rochira
Fiore

Flavio Arras
Patrizia Scianca (Child Fiore)
Francesco Bulckaen (Shin Vision dub)
Alessio Nissolino (Child Fiore) (Shin Vision dub)

Xenian Flower
Xenian

Emanuela Pacotto
Giò Giò Rapattoni (Shin Vision dub)

Princess Snow Kaguya
Principessa Neve di Luna
Patrizia Scianca
Queen Badiane
Regina Badiane or simply Badiane
Marcella Silvestri
Poupelin
Pupuran
Patrizio Prata
Orangeat
Oranja
Nicola Bartolini Carrassi
Banane
Bananu
Federico Danti
Pegasus/Helios
Elios
Massimo Antonio Rossi
Queen Serenity
Regina Selene

Patrizia Scianca
Domitilla D'Amico (Crystal)

Naru Osaka
Nina

Lisa Mazzotti
Giulia Tarquini (Crystal)

Gurio Umino
Ubaldo

Giorgio Ginex
Gabriele Patriarca (Crystal)

Motoki Furuhata
Moran

Claudio Ridolfo
Stefano Broccoletti (Crystal)

Unazuki Furuhata
Ursula
Lara Parmiani
Shingo Tsukino
Sam

Paolo Torrisi
Mattia Fabiano (Crystal)

Ikuko Tsukino
IIenia

Cinzia Massironi
Marina Massironi
Paola Majano (Crystal)

Kenji Tsukino
Papà - without a name

Federico Danti
Stefano Crescentini (Crystal)

Yuuichirou Kumada
Yuri
Claudio Moneta
Haruna Sakurada
Professoressa Arianna

Patrizia Scianca
Francesca Tardio (Crystal)

Ryo Urawa
Ryo
Davide Garbolino
Crane Game Joe
Jo l'Acchiappapupazzi
Davide Garbolino
Kakeru Ohzora
Alan
Diego Sabre
Himeko Nayotake
Loredana Nicosia
Perle
Peruru
Davide Garbolino
Episodes
Sailor Moon
Una guerriera speciale (February 21, 1995)
Vedo e prevedo (February 22, 1995)
Lettere d'amore (February 23, 1995)
Cura dimagrante (February 24, 1995)
Profumo di trappola (February 25, 1995)
Musica e amore (February 27, 1995)
La strada del successo (February 28, 1995)
Un mostro...ma di bravura (March 1, 1995)
Una lotta contro il tempo (March 2, 1995)
Il mistero dell'autobus scomparso (March 3, 1995)
Il parco dei divertimenti (March 4, 1995)
Una romantica crociera (March 6, 1995)
La fine di Jack (March 7, 1995)
Un nuovo nemico per Sailor Moon (March 8, 1995)
Pericolo al parco (March 9, 1995)
Fiori d'arancio (March 10, 1995)
Tutti in posa (March 11, 1995)
Sam e le bambole (March 13, 1995)
Cara Sailor Moon... (March 14, 1995)
Il fantasma (March 15, 1995)
Cartoni Animati in pericolo (March 16, 1995)
Una festa movimentata (March 17, 1995)
Amore impossibile (March 18, 1995)
Addio Nevius (March 20, 1995)
Sailor Jupiter (March 21, 1995)
La forza dell'amicizia (March 22, 1995)
Un ammiratore per Amy (March 23, 1995)
Disegni d'amore (March 24, 1995)
La ragazza di Moran (March 25, 1995)
Un mostro inatteso (March 27, 1995)
Un fidanzato per Luna (March 28, 1995)
Terrore al Luna Park (March 29, 1995)
La quinta guerriera Sailor (March 30, 1995)
La principessa della Luna (March 31, 1995)
Il regno della Luna (April 1, 1995)
Un nemico inaspettato (April 3, 1995)
Lezioni di bon-ton (April 4, 1995)
Avventura sulla neve (April 5, 1995)
La lezione di pattinaggio (April 6, 1995)
Lo spirito del lago (April 7, 1995)
Il ritorno dei sette malvagi (April 8, 1995)
Un triste ricordo (April 10, 1995)
Litigio fasullo (April 11, 1995)
Un viaggio nel tempo (April 12, 1995)
La resa dei conti (April 13, 1995)
La vittoria delle guerriere Sailor (April 14, 1995)
Sailor Moon R (Sailor Moon, la Luna Splende)
Il ritorno di Sailor Moon (October 5, 1995)
Le guerriere di nuovo insieme (October 6, 1995)
Il cavaliere della Luna (October 7, 1995)
Realtà virtuale o...vera? (October 9, 1995)
La festa dei fiori (October 10, 1995)
Il nuovo potere di Sailor Venus (October 11, 1995)
Baby sitter improvvisati (October 12, 1995)
Il debutto di Rea (October 13, 1995)
L'amore e'... (October 14, 1995)
Operazione Biancaneve (October 16, 1995)
Pericolo al doposcuola (October 17, 1995)
L'albero misterioso (October 18, 1995)
I misteri si svelano (October 19, 1995)
La sosia misteriosa (October 20, 1995)
L'abbandono (October 21, 1995)
La borsa di studio (October 23, 1995)
Muscoli e bellezza (October 24, 1995)
Il segreto di Chibiusa (October 25, 1995)
Liti per amore (October 26, 1995)
Chi sa preparare il curry? (October 27, 1995)
Vacanze esotiche (October 28, 1995)
Proteggere Chibiusa (October 30, 1995)
Incubi (October 31, 1995)
Delusioni di cuore (November 1, 1995)
La partita di scacchi (November 2, 1995)
Le quattro sorelle persecutrici (November 3, 1995)
L'U.F.O. (November 4, 1995)
Battaglia nello spazio (November 6, 1995)
Una nuova guerriera Sailor (November 7, 1995)
La prima missione (November 8, 1995)
L'amore rinasce (November 9, 1995)
L'influenza (November 10, 1995)
Le avventure di Artemis (November 11, 1995)
La copiona (November 13, 1995)
Il potere di Chibiusa (November 14, 1995)
Futuro, arriviamo! (November 15, 1995)
La Luna nera (November 16, 1995)
Il rimorso (November 17, 1995)
La Lady Nera (November 18, 1995)
L'inganno (November 20, 1995)
Diamond si ribella (November 21, 1995)
L'ultima battaglia (November 22, 1995)
Le guerriere Sailor unite per la libertà (never aired in Italy)
Sailor Moon S (Sailor Moon e il cristallo del cuore)
L'inizio di una nuova battaglia (February 5, 1996)
Un nuovo scettro (February 6, 1996)
Ragazzo o ragazza? (February 7, 1996)
Il concerto (February 8, 1996)
Il primo bacio (February 9, 1996)
La coppia del cuore (February 12, 1996)
Morea è in pericolo (February 13, 1996)
In gara con se stessa (February 14, 1996)
La trappola (February 15, 1996)
La gelosia (February 16, 1996)
La pallavolo (February 17, 1996)
Le scarpette di cristallo - parte 1 (February 19, 1996)
Le scarpette di cristallo - parte 2 (February 20, 1996)
Chibiusa, piccola guerriera (February 21, 1996)
Cercasi amici (February 22, 1996)
Uniti si vince (February 23, 1996)
Le due guerriere (February 24, 1996)
Il piccolo artista (February 26, 1996)
A tempo di valzer (February 27, 1996)
Giù la maschera (February 28, 1996)
La tragedia (February 29, 1996)
La Coppa Lunare (March 1, 1996)
Una nuova amica (March 2, 1996)
Una ragazza misteriosa (March 4, 1996)
L'audizione (March 5, 1996)
L'ombra del silenzio (March 6, 1996)
La grandinata (March 7, 1996)
Il salto in alto (March 8, 1996)
Nello spazio (March 9, 1996)
Sailor Saturn (March 11, 1996)
La scuola dei misteri (March 12, 1996)
Una nuova tattica (March 13, 1996)
Il test nazionale (March 14, 1996)
Il risveglio (March 15, 1996)
La despota 9 (March 16, 1996)
Il Faraone 90 (March 18, 1996)
Una nuova vita (March 19, 1996)
La festa di addio(March 20, 1996)
Sailor Moon SuperS (Sailor Moon e il Mistero dei Sogni)
L'eclisse solare (September 9, 1996)
Il potere di Pegasus (September 10, 1996)
La torta della mamma (September 11, 1996)
La trappola (September 12, 1996)
La coppia perfetta (September 13, 1996)
La gattina parlante (September 14, 1996)
La scrittrice (September 16, 1996)
Un vero amico (September 17, 1996)
Un ospite inaspettato (September 18, 1996)
Le fate (September 19, 1996)
L'auto d'epoca (October 1, 1996)
La tenace spadaccina (September 30, 1996)
Il sogno di moda (September 28, 1996)
Una cocente delusione (September 27, 1996)
Una brava cuoca (September 26, 1996)
Questione di fiducia (September 25, 1996)
Sogno d'estate (September 24, 1996)
Stella (September 23, 1996)
Sogni di una principessa (September 21, 1996)
Il ballo galeotto (September 20, 1996)
La triste realtà - parte 1 (October 2, 1996)
La triste realtà - parte 2 (October 3, 1996)
Il circo (October 4, 1996)
La dolce melodia (October 5, 1996)
Spirito di emulazione (October 7, 1996)
Il mal di denti (October 8, 1996)
Il litigio (October 9, 1996)
Paura di saltare (October 10, 1996)
Lo specchio della verità (October 11, 1996)
Amicizia in pericolo (October 12, 1996)
Il segreto di Pegasus (October 14, 1996)
Il segreto di Chibiusa (October 15, 1996)
La festa (October 16, 1996)
Nelle mani del nemico (October 17, 1996)
Il tendone del circo (October 18, 1996)
Gli specchi (October 19, 1996)
Il cristallo d'oro (October 21, 1996)
Il superpotere supremo (October 22, 1996)
La vittoria dei sogni (October 23, 1996)
Sailor Moon Sailor Stars (Petali di Stelle per Sailor Moon)
Il ritorno di Nehellenia (March 24, 1997)
Arriva Sailor Saturn (March 25, 1997)
Attenti agli specchi! (March 26, 1997)
Le amiche Sailor sono nei guai (March 27, 1997)
Battaglia senza fine (March 28, 1997)
La fine dell'incubo (March 29, 1997)
Tre nuovi amici (March 31, 1997)
A scuola con tre star (April 1, 1997)
Le ambizioni di Marta (April 2, 1997)
Il musical (April 3, 1997)
La cometa di Wataru (April 4, 1997)
Luna cambia padrone (April 5, 1997)
Una cuoca provetta (April 7, 1997)
Il concerto (April 8, 1997)
Una giornata insieme (April 9, 1997)
Arriva Chibi Chibi (April 10, 1997)
Vacanze al lago (April 11, 1997)
Una serata con Seiya (April 12, 1997)
La piccola Mina (April 14, 1997)
Dolci a volontà (April 15, 1997)
La grande partita (April 16, 1997)
Pericolo ad alta quota (April 17, 1997)
Rea la veggente (April 18, 1997)
È la fine di un'amicizia? (April 19, 1997)
Quando volano le farfalle (April 21, 1997)
Il sogno di Marta (April 22, 1997)
La festa della scuola (April 23, 1997)
La principessa (April 24, 1997)
I Three Lights si sciolgono (April 25, 1997)
I semi di stella (April 26, 1997)
Quando la luna non splende (April 28, 1997)
La guerriera leggendaria (April 29, 1997)
Il raggio di speranza (April 30, 1997)
Sailor Moon e il trionfo delle stelle (May 1, 1997)
Movies
Sailor Moon R The Movie - La Promessa della Rosa
Sailor Moon S The Movie - Il Cristallo del Cuore alternate La Principessa Neve di Luna
Sailor Moon SS The Movie - Il Mistero dei Sogni alternate Il Buco Nero dei Sogni
Specials
Make Up! Guerriere Sailor also Guerriere Sailor unite per la libertà (R) (aired during the fourth season)
La storia di Bunny (SuperS) (October 30, 1996)
Nemici insidiosi (SuperS) (October 30, 1996)
Il ritorno del vampiro (SuperS) (October 30, 1996)
Il primo amore di Amy (SuperS) (aired during the fourth season)
Censorship and changes
A number of parents' organizations and psychologists claimed that the violent scenes and sexual references in Sailor Moon made the show unsuitable for children. In response to this, a number of changes where made from the original anime, one being that from episode 188 onward, the Sailor Starlights were depicted as the Three Lights' twin sisters.
Haruka Tenou and Michiru Kaiou were shown as two friends who regarded each other as sisters.
Wiseman was depicted as Death Phantom's servant as opposed to Death Phantom himself.
All scenes of Fisheye without a shirt in episode 140 were replaced by fixed images of different shots or were zoomed in on.
Like the Latin American and German dubs, episode 89 was never aired.
Episodes 138-147 were aired in reverse order.
The movies R and S were splitted into three episodes while SS into four episodes: "Uno strano ragazzo", "La pianta malvagia" and "Insieme per vincere" for R The Movie. "Luna trova un amico", "Pericolo glaciale" and "La principessa Neve di Luna" for S The Movie. "La melodia misteriosa", "I sogni non sono eterni", "Proteggere Chibiusa" and "I mitici poteri Sailor" for SS the Movie.
Almost all of the original songs were removed.
The last episode's ending was removed.
Gallery
Videos
References
Community content is available under
CC-BY-SA
unless otherwise noted.