The following article is currently being improved for the benefit of all visitors. Pages carrying this template may contain issues which will be fixed as soon as an editor is available to do so. Please bear with us while improvements are being made. Therefore, we request visitors to give editors time and patience to work on the page and assume good faith until the edits are complete. We apologize for the inconvenience this may cause in the meantime.

Please be aware that pages which are not given such a chance before this template is removed will be protected until an experienced editor is available to work on the page.
Sailor Chaos
Sailorchaos.png
Info
Personal
Alignment:

Evil

Gender:
Female
First Appearance
Actor(s)/Actress(es)
Sailor Chaos
is one of
Sailor Galaxia
's forms. In this form, she is completely consumed by
Chaos
. This is the first live-action depiction of this form.
Profile
In the musicals Starlights - Ryuusei Densetsu and Kakyuu-Ouhi Kourin, Sailor Galaxia, played by Yumie Sakaguchi, ended up being totally corrupted by Chaos. When that happened she appeared in a darker version of her sailor fuku, and announced herself as "Sailor Chaos." 
Appearance
Sailor Chaos wears the same outfit as Sailor Galaxia except it's black with stripes of green, red and blue going down her fuku.
Biography
Starlights - Ryuusei Densetsu
Kakyuu-Ouhi Kourin - The Second Stage Final
Trivia
Gallery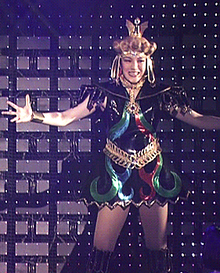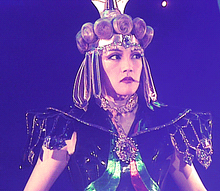 Community content is available under
CC-BY-SA
unless otherwise noted.