Pretty Soldier Sailor Moon SuperS: Sailor Moon For The First Time in English (美少女戦士セーラームーンS: セーラームーン と はじめて の えいご/Pretty Soldier Sailor Moon SuperS: Sailor Moon to Hajimete no Eigo) is a video game released for the Playdia by Bandai in 1995.
Overview
The game is based on the SuperS season of the anime. As the name suggests, it teaches children English.
Lessons
Opening
The game starts with a run-through of the Alphabet Song. Then Chibiusa asks the player to help her summon Pegasus with the right color Crystal Carrion, who then explains the gameplay. Pegasus also appears in between lessons to congratulate the player on the day. Every lesson begins when Usagi, Ami, Rei, Makoto or Minako either: call Chibiusa on the phone, send her a letter, or show up in person at the door. In case of special events, all 5 girls appear at the door (Mamoru included). Players can also manually select which Senshi they want to play with.
Lesson 1 with Usagi
Chibiusa is at home with Usagi, trying to find her present for Mamoru. Minigames in this lesson are:
Dressing Usagi for any of the four seasons (summer, autumn, spring, winter)
Guessing what part of the body (or face) out of 4 possible options is in the insert picture
Lesson 2 with Ami
Ami invites Chibiusa into town. In the end, they see Gurio in the hospital. Minigames in this lesson are:
Guessing which flower is being spoken out of 6 possible options
Scooping ice cream five times when learning about left and right
Finding a lost dog in an apartment out of a possible six doors
Lesson 3 with Rei
Rei invites Chibiusa to the Game Center Crown to play some games. Minigames in this lesson are:
Tarot-card game, in which players learn words that begin with letters (and try to avoid the Devil card)
Bowling game, in which players learn numbers
Shooter game, in which players try to hit various accessories
Lesson 4 with Makoto
Makoto invites Chibiusa to her kitchen to help prepare lunch. Minigames in this lesson are:
Choosing ingredients to make beef curry (the dish in question)
Finding a missing utensil around the kitchen
Building their own parfait from a choice of 3 bases, 3 flavors, and 3 fruits
Sorting plates by color
Lesson 5 with Minako
Minako invites Chibiusa to the zoo, to learn about the animals they pass in their car; which players guide by which direction (left or right) is presented to them. Minigames in this lesson are:
Seal show, in which players choose any action word for the seal to do
Monkey circus, in which players try and guide a monkey along with rings to the goal
Special Event
This one involves all 5 girls, plus Mamoru, inviting Chibiusa to two special outings:
A movie, which tells the story of Kaguyahime, the Bamboo Princess
The karaoke studio, in which players can choose to sing London Bridge or Mary Had a Little Lamb
Both outings culminate in lunch at the Fruits Parlor Crown, in which the player can choose a sandwich, chocolate sundae, cream soda or cheesecake from the menu.
Gallery
Video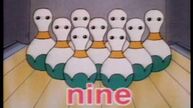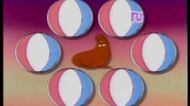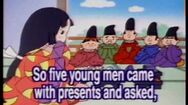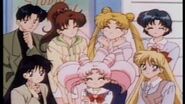 Community content is available under
CC-BY-SA
unless otherwise noted.